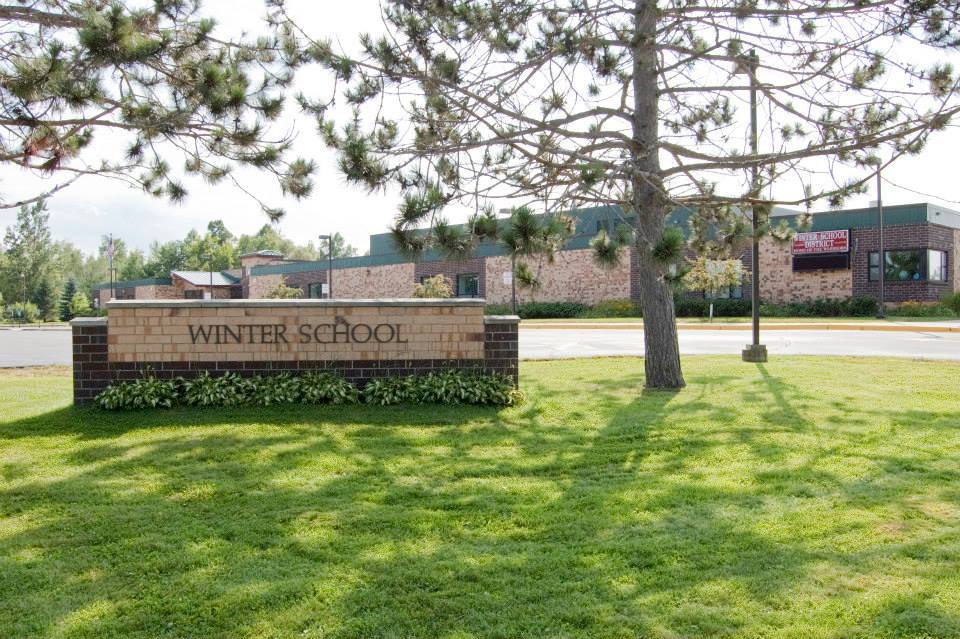 Welcome to the School District of Winter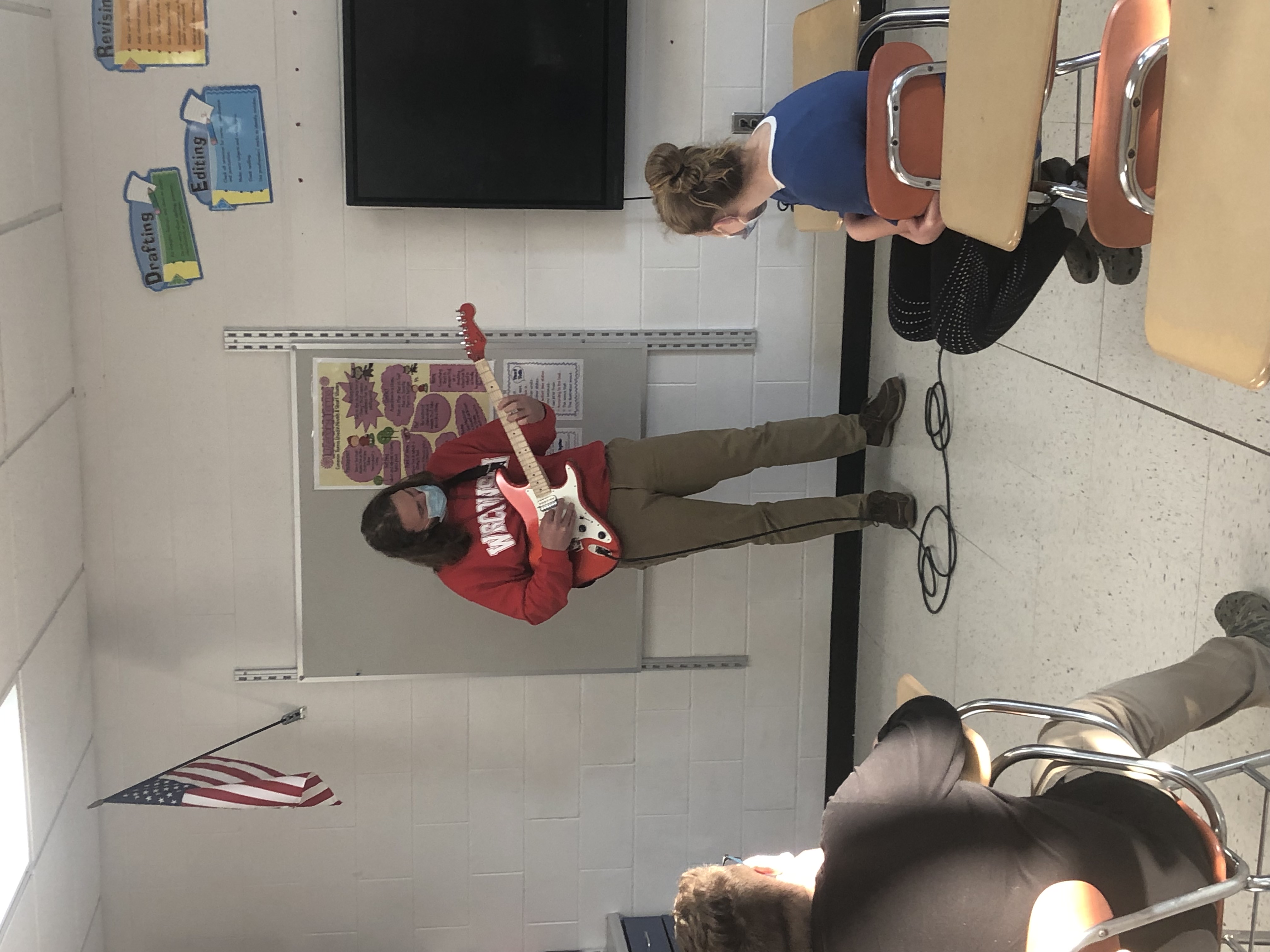 Mr. Schmidt is rocking it with teaching Language Arts and Literature this year, literally! He put on a mini concert for the MS students before school started for the day. There are cool teachers and then there is Mr. S!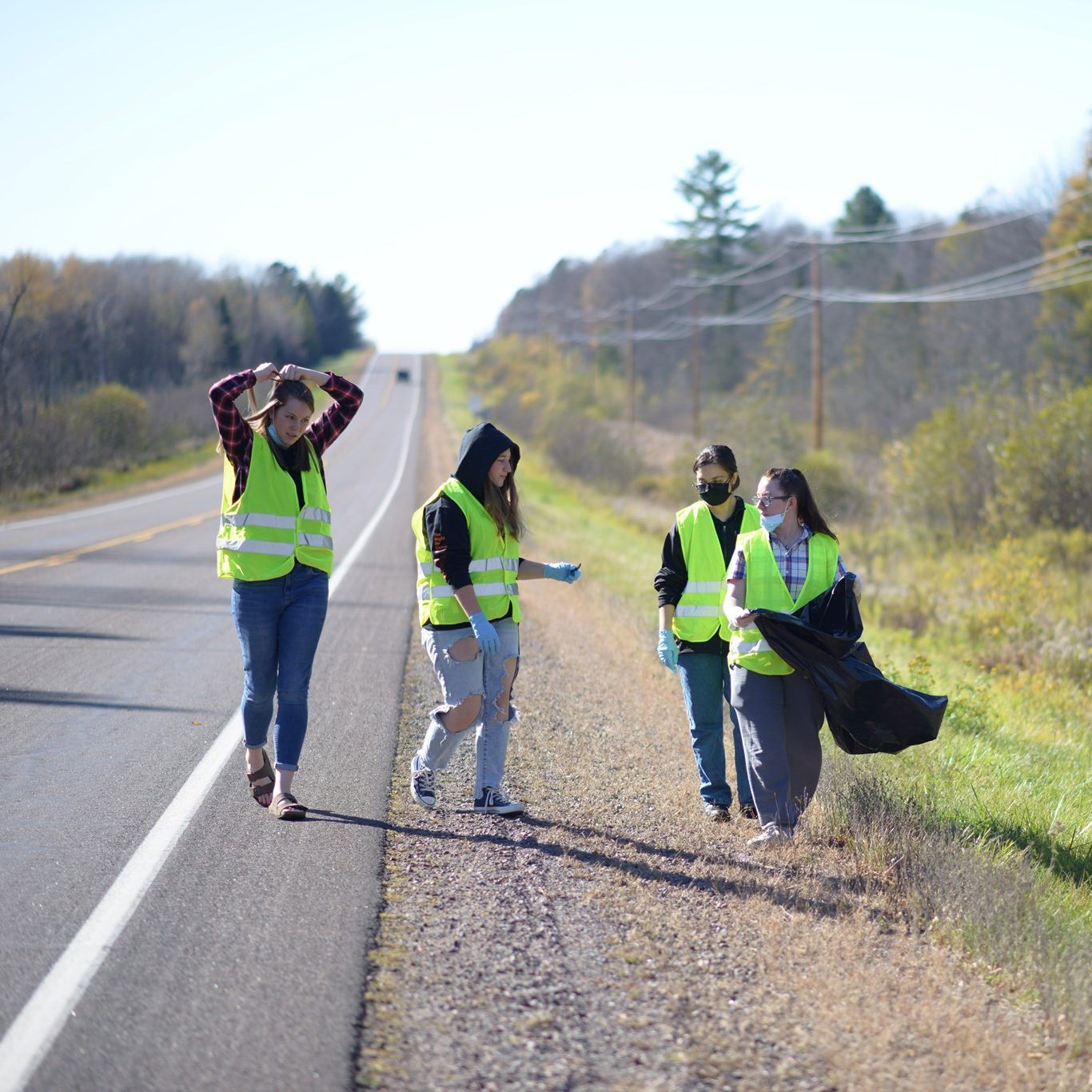 The Lakeland Conference Honor Society & Junior Honor society members held their fall trash pickup along Highway 70. The students enjoyed beautiful weather on their clean up day. Thank you to the students for helping to keep our area clean.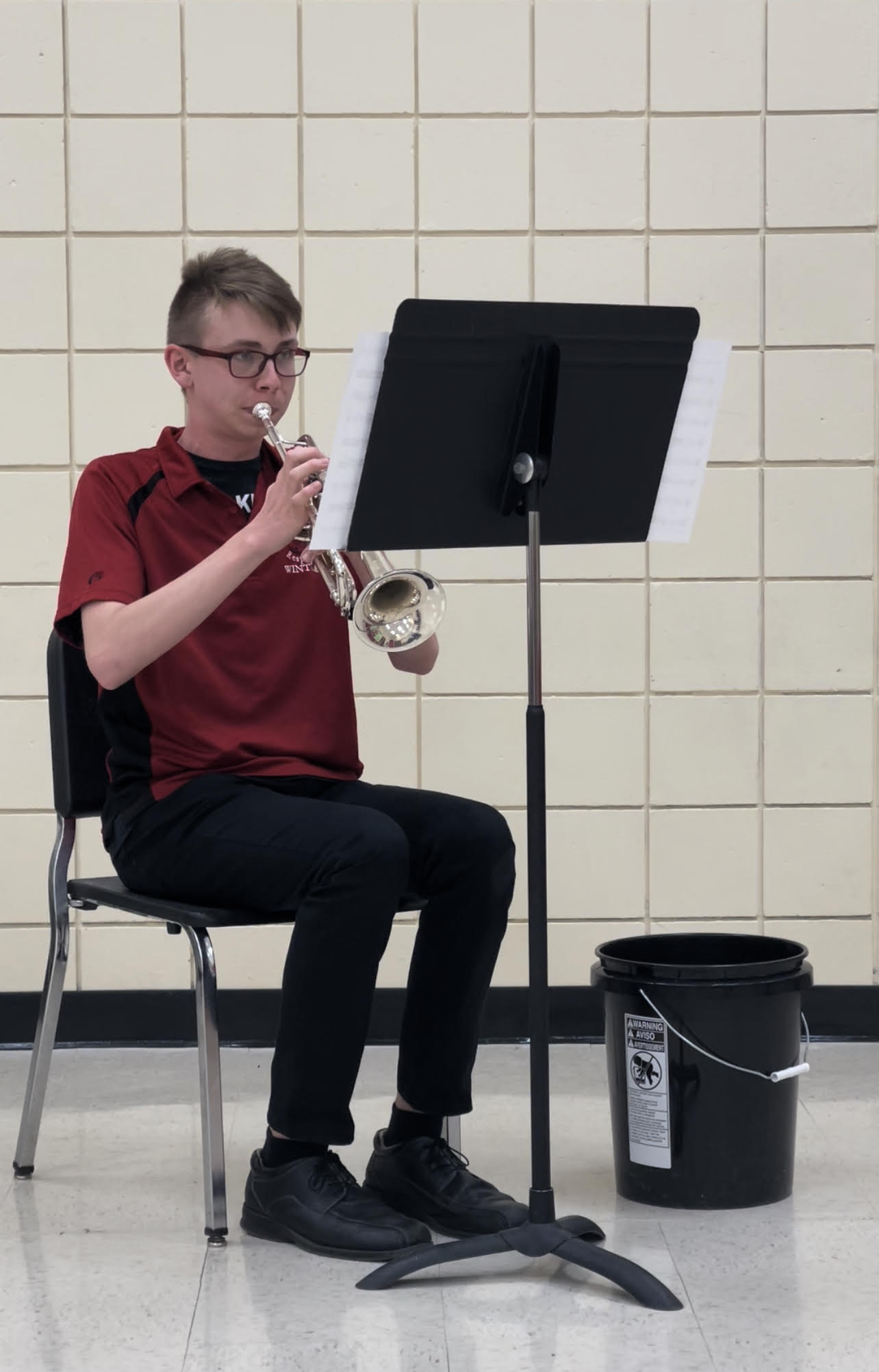 Rowan Wergeland received 1st place at state Solo and Ensemble! The adjudicator was very pleased and commented on his "flashy" technique. Well done, Rowan!