Winter's School Parent-Teacher Organization
Heather Greuel, President (715) 563-5003
Candice Dietz, Vice President (715) 558-2879
Kelli Loser, Treasurer (715) 661-1960
Jeni Wergeland, Secretary

Meetings Take place every fourth Wednesday of every month at 5:30 p.m. in the community outreach office.
The Winter School's Parent-Teacher Organization (PTO) welcomes any parent, community member, or WSD staff member to join them in creating a positive learning environment for our children.
Meetings are held on the fourth Wednesday of every month (except during the summer).
For more information, contact one of our officers or join us on Facebook.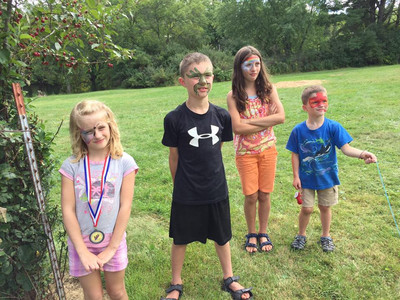 The Mission of Winter's PTO is to:
Create the best possible educational experience for the students of Winter by providing resources to meet their educational needs and creating a positive learning environment.
Build a seamless channel of communication and strong working relationship between the parents and teachers of Winter Schools.
Incorporate Winter Schools as part of the community
How does the PTO support it's Mission?
The Winter PTO invests in many student/classroom/school activities from elementary through high school. We provide funding and some of the volunteers for:
Open House Carnival

An opportunity with Santa

Classroom story books and games

Parent teacher conference baked goods

Staff appreciation

Education Week

Field trips

Speakers and other performances
…and much more!

To do all these activities we hold fundraisers and need many volunteers throughout the year. We appreciate the dedication of many parents who choose to enhance, enrich and support our students! We are always looking for more families to share their talents. If you would like to volunteer with any PTO activities, or if you have great new ideas for what we could be doing for our students, please contact any PTO officer or fill out the Parent Survey sent home at the beginning of each school year.
How do we use the survey? We gather your feedback, suggestions and preferences to plan our activities throughout the year!

We hold PTO meetings the fourth Wednesday of every month, 5:30 p.m. in the Community Outreach Office. We would be happy to see you there!